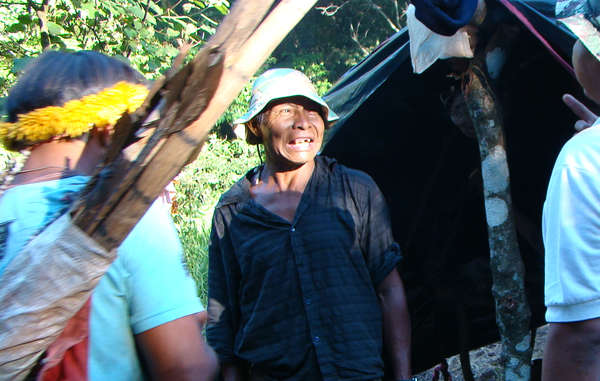 Gunmen in Brazil are brazenly intimidating indigenous communities with a hit list of prominent leaders, following the high profile murder of Nísio Gomes last month.
Reportedly employed by powerful landowners in Mato Grosso do Sul state, the gunmen are creating a climate of fear to prevent Guarani Indians from returning to their ancestral land.
The tactics employed in recent incidents have been almost identical. Gunmen encircle vehicles transporting Guarani, force them to stop, and then verbally abuse and interrogate passengers about the names on the hit list.
One Guarani leader told Survival, 'They've pinpointed us and they're set to kill us. We're at great risk. Here in Brazil, we have no justice. We have nowhere left to run.'